I've been working my butt off lately. But in a bit of downtime, my Mom and Bre came to visit Boston. We had a lovely weekend. We walked around Boston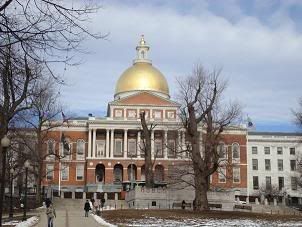 but it was so cold that we had to buy hats from a guy on the street (Pretty cool hats, huh?).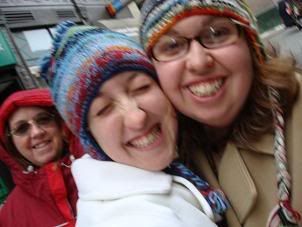 We went to the aquarium and I saw my favorite penguin.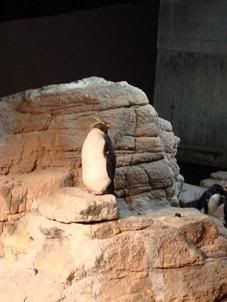 Every time we go there, this one penguin (I know it's him because he's the fattest penguin) sits on the top of the rock and just chills. And he poses for pictures. I love him. If I were a penguin, I'd be him.
On the way out of the aquarium, a shark was celebrating with the crowd of people.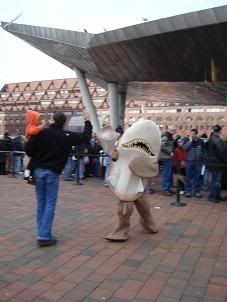 Then we walked to Cheers for lunch. Bre shared a moment with Carla,
and I obviously had a lovely time as well.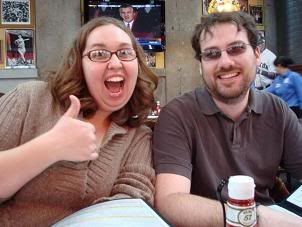 Bre loved showing off her new hat everywhere- even the parking garage.
Then, we planned an exciting evening hanging out at one of my favorite bars. We sampled some blueberry beer while we waited for a table.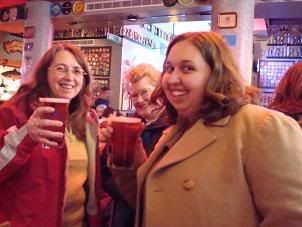 Once we had our table, the traditional "Crazy Faces" competition began.
Round 1: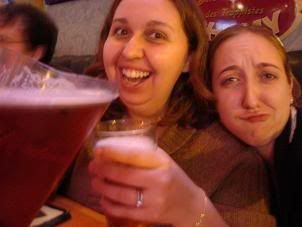 Round 2: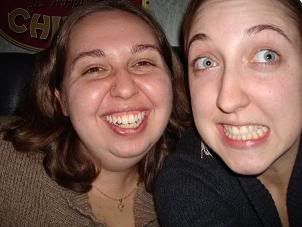 Round 3: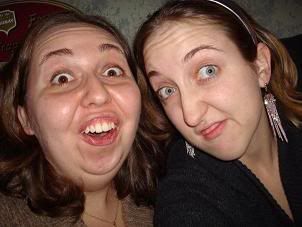 The next morning, on the way to the MIT museum, I aparently thought the competition was still on...
Though I was able to get my act together enough to look intellectual at the museum.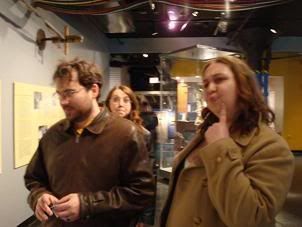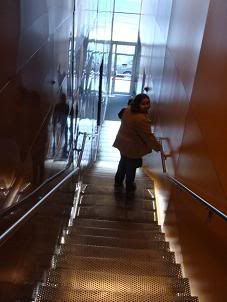 And we had a lovely walk around MIT's campus.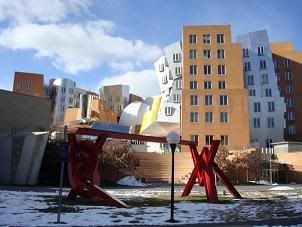 What a nice visit, Mom and Bre. Can't wait to see you guys again soon!