I finally have some time to post what I did over Christmas Break.
Well, my job called me on Christmas Eve afternoon (I was supposed to work 3-11) and they asked me if I wanted the day off. I told them to ask someone with kids, but she said that she asked everyone else and I was the last one. So we packed up quick and drove to NY. We didn't tell my mom we were heading down a day early, and we dropped off Quincy on my parent's front porch and drove away. SURPRISE!! We went to Andrew's Mom's for Christmas Eve with his family. We went back to my parents where we played Guitar Hero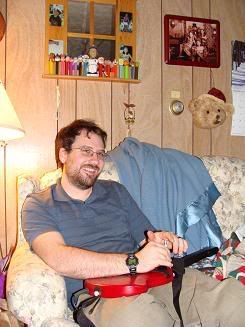 and drank a little too much wine. Due to the bottle of wine I finished the night before, we had a slow paced Christmas morning.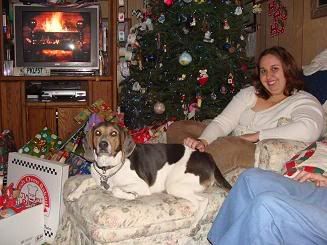 Bre got very dressed up for Christmas afternoon...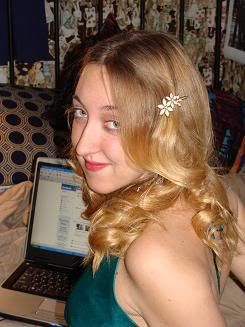 Andrew got me a "Teach Yourself to Knit" package for Christmas. However I needed a little more help than that provided, so his niece, Amy, taught me over the next few days. I'm working on a scarf. I think I got the hang of it. What do you think?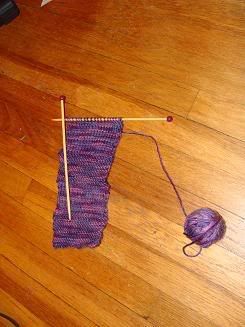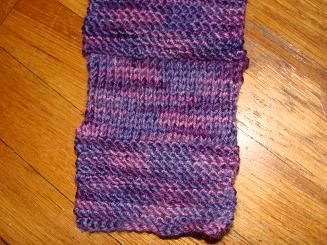 Over the next few days, we had lots of fun with family...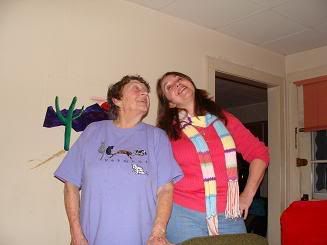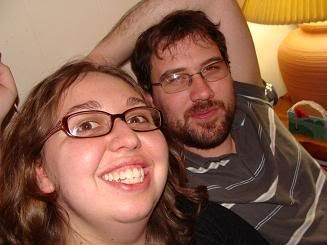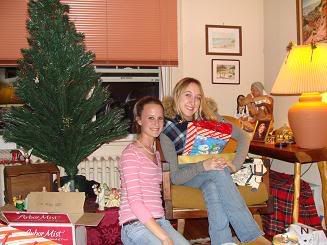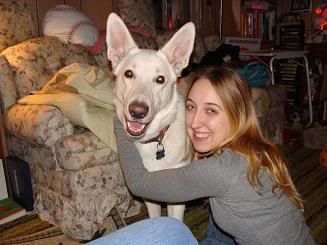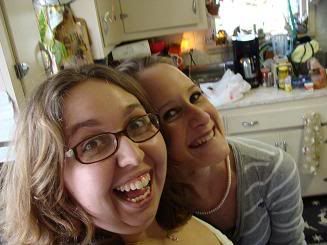 Then, New Years Eve day, Bre and I went out for a permanent form of sister bonding...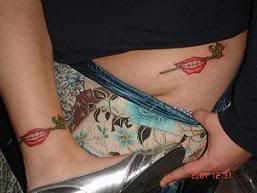 then returned to my parent's house to host a kick ass New Years Eve party with all of our friends!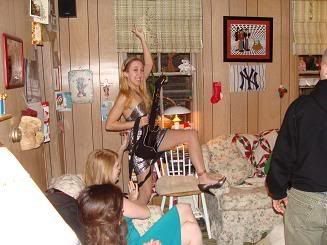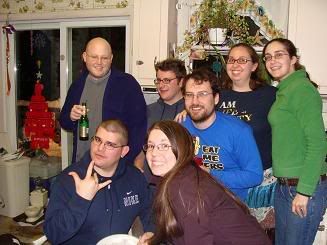 Then Andrew and I made the drive home through some tricky weather and had to get back to work.
What a good Holiday Season!
Added 1:15pm on 1/10/08
It has been brought to my attention that there are not any pictures of my dad in this post. I looked through all of my pictures from our 8 days in NY and carefully selected one that fully captures the high jinks that ensued on New Years Eve: