Roxy was looking a little greasy, so I thought that it would be a good idea to give her a bath. I'd given her a few baths before, and she fought a little, but it wasn't do bad.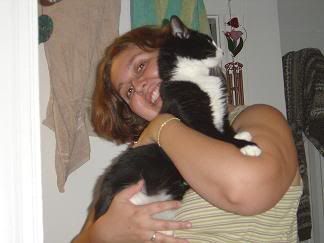 She was in a fine mood before we started. By the time that we started to lather, things had already took a turn for the worse.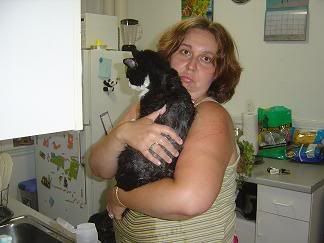 Notice my arms and my sad face? At that point, I just wanted to wash the soap out of her fur and lat her go. She obviously didn't like the way I washed her, she spend about an hour washing herself after I was finished.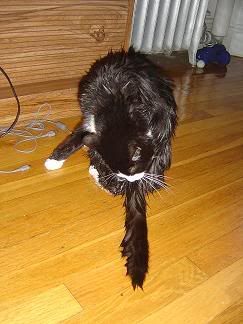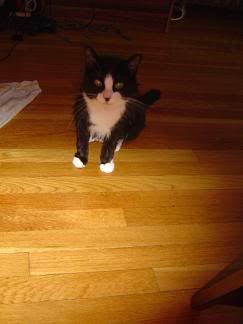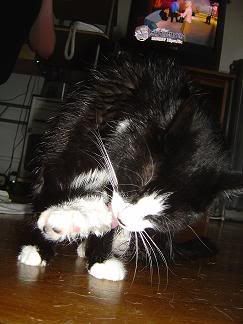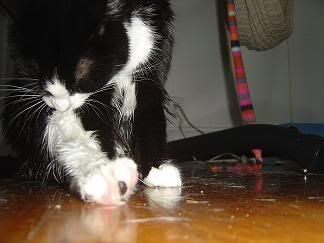 And this is how my arm turned out.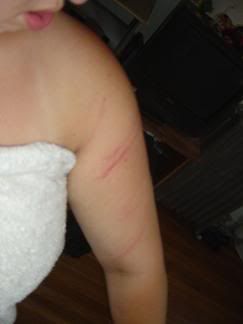 Ok, ok, I admit it, that was a
bad
idea.