Happy Birthday to me! I am the biggest birthday brat ever! I used to take my birthday off from work. In fact, before today, I only ever worked once on my birthday, and I hung a giant banner above my desk so that everyone would know it was my birthday. I have commemorated quite a few birthdays in fun ways. My 18th birthday was marked by my first tattoo.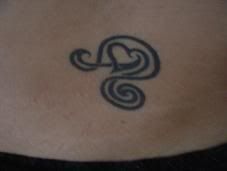 My 19th birthday was ushered in by my second tattoo.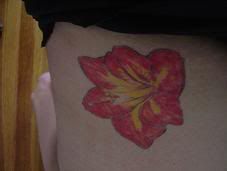 My 20th birthday was a CRAZY party that took place at 2 houses: my parent's house and my house. The party got started at my parents, and a select group of designated drivers brought us back to my house so that the fun could continue in to the wee hours of the morning.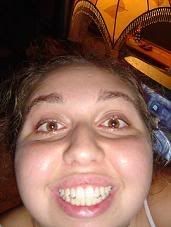 My 21st birthday was spent on vacation in Cape Cod with my family. We went to a winery, the beach, and enjoyed a lovely dinner and night of fun in P-Town.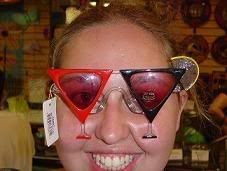 My 22nd birthday was pretty mellow. We had just moved to Boston 5 days earlier, so we didn't know the area or any friends in the area. Andrew and I went to the New England Aquarium- where I tent to get more excited than the kids there- and we saw a 3-D IMAX movie.
This year, I had to work. I was scheduled for 12 hours, but because it's my birthday- and I'm so cute- I was able to leave at 3. Now we're waiting for my aunt and uncle to come over so that we can go out to eat. Yum... Mexican and Sangria! :-)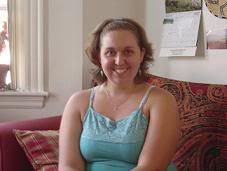 Happy Birthday to me, Happy Birthday to me...