Friday night, a bunch of us girls from work went out to a dueling piano bar called Jake Ivory's.
(Ashley, Jenn, Me, Heather, Emily and Sarah)
It was so much fun. You request any song, and they'll play it. They know like every song in the world!
Jake's is a big place for bachelor and bachelorette parties They kept asking us what we were celebrating. My friend, Jenn, and celebrated being the biggest Barack fans ion all of Boston,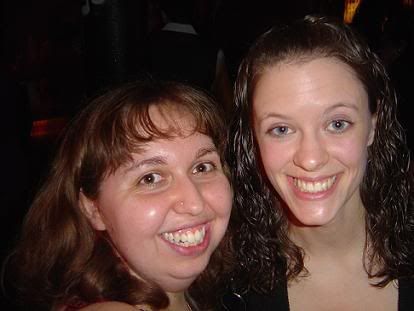 while Emily and I celebrated not having to change diapers or change suction canisters this weekend.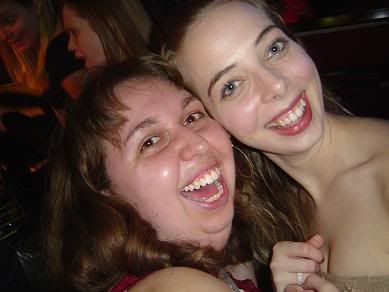 I started the night off with Cape Coders, but switched to Corona's when I saw the bottle that they came in.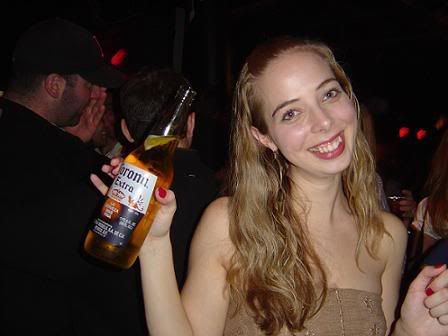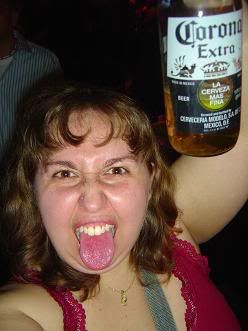 The other 3 girls left as the night progressed leaving just Emily, Jenn and I.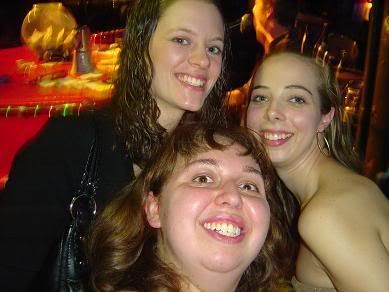 So, like any self respecting bunch of 20-something professionals living in Boston (and knowing that the truck of supplies was leaving Fenway that night heading to FL and Spring Training), we decided that the best thing to do was to leave the bar and walk around Fenway Park looking for any sign that Spring Training is about to start. We did not find the truck, but we had a lovely time with a statue.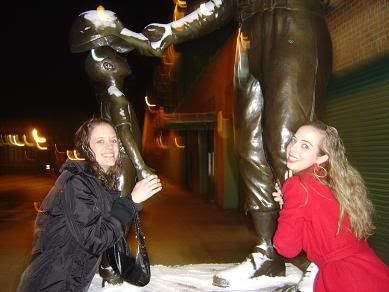 We then decided that the only thing left to do was to have Emily's boyfriend pick us up and bring us to get Chinese Food.
I felt amazingly well the next morning (especially for not getting home until 3:30!), but now I think I'm getting a bad cold.
Saturday I went to a family reunion/Birthday Party, but the battery in my camera was dead, so I have to wait for my mom to send me more pictures before I post about that.