Andrew had an itch to go to a corn maze. I wanted to look at the beautiful fall colors. So we went to a corn maze in New Hampshire. I tried to act cool, but I think I was more excited about the corn maze than Andrew.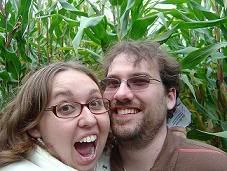 The maze was actually a lot of fun. There was a theme of arctic animals, and we had to find each animal before we could get out of the maze.
Andrew seemed to know which way to go...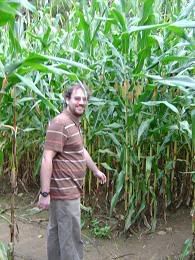 I wasn't always so sure...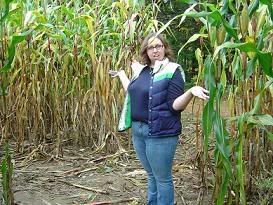 but eventually I would find the correct path.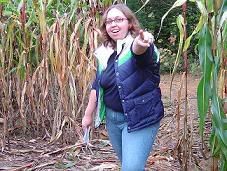 Sometimes I'd try to hide from Andrew in the corn, but he always found me quickly.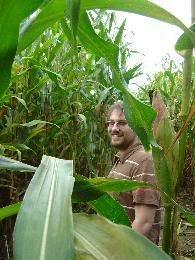 On the way home, we stopped at a liquor store (it's cheaper there). I pick my wine based on the bottles- like how fancy they look. Sometimes my method doesn't work very well, but we were pleasantly surprised with The Big Red Monster.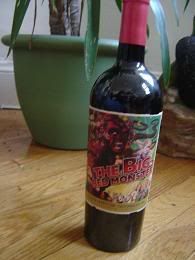 I highly recommend the Monster. I hope I can find it at our local store.
It was such a fun day!