Back from a fun day Buzzing around the hospital. They do an in-house Trick or Treat for the kids since they can't leave the hospital to do a real Trick or Treat, so I brought a bunch of kids around- plus I was able to show off my costume!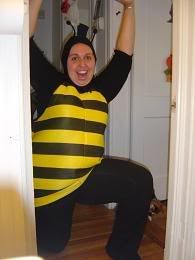 Yesterday, to start getting in the Halloween Spirit, we went to go see Nightmare Before Christmas 3D and it was AWESOME! I love that movie.
Like my Bee-Hind?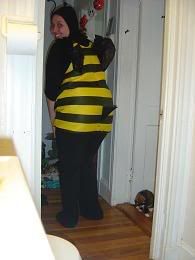 Tonight, we're going to go out to eat. And yes, I'm going to wear my Bee Costume.
This is my "I'm gonna sting you" pose...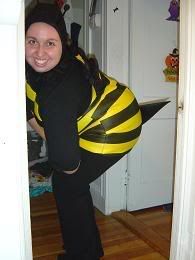 Pretty Scary, huh? Too bad that picture wasn't in 3D!
For some reason, this song was stuck in my head all day...
Have a good night everyone! Muahahahahahahahahahahaha!