I've been gone for a while. I was busy. Work. But now I'm off until next Wednesday. What have I been up to? I've been working really hard to finish my Eeyore cross stitch. I'm very proud of it. Do you like it?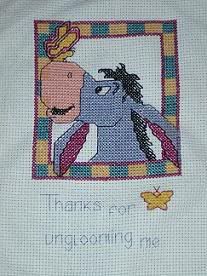 I also have decorated my house for Halloween. I may have went a little overboard, but the Halloween Fairy helped. In fact, she left some candy today! Check out the fruits of our labor.
I have ghosts and pumpkins hanging from every door way.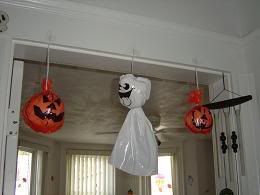 I have a 5 foot tall glow-in-the-dark skeleton hanging on the bedroom door...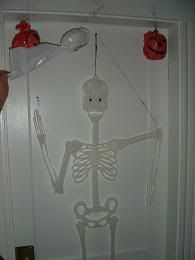 and a 3 foot glow-in-the-dark skeleton on the front door.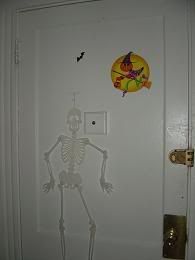 There are Halloween stickers EVERYWHERE!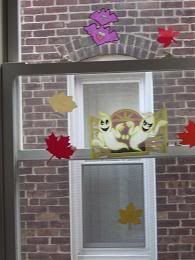 I like this monster sticker and my wooden pumpkin sign.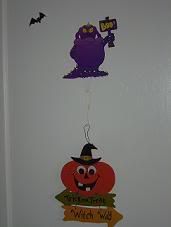 I have a bunch of witches.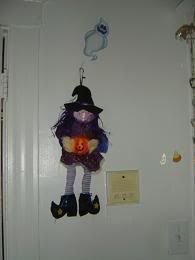 A little vampire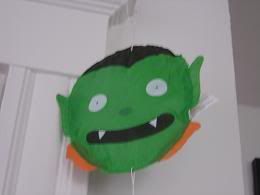 and a Halloween banner.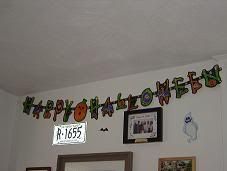 I've also been busy playing with the animals. They are keeping me busy, but I love them so much! They do spend a lot of time relaxing...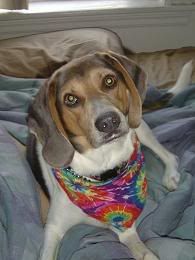 (Quincy)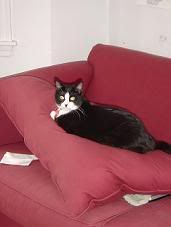 (Roxy)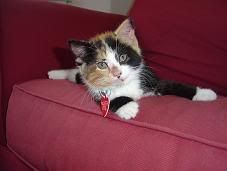 (She-Ra)
She-Ra's favorite spot to nap is behind the couch.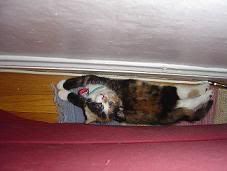 Roxy and She-Ra spend much of the day playing. This is how it started this afternoon.
Roxy was relaxing in a box (one of her favorite spots to nap)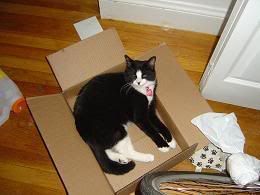 then She-Ra walks over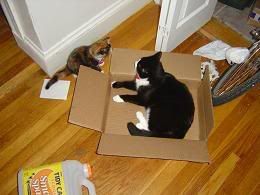 She-Ra and Roxy greet each other
then She-Ra starts to pester Roxy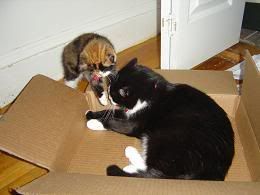 and keeps pestering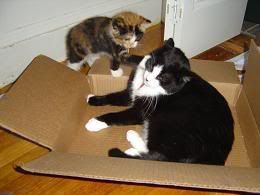 and doesn't take "no" for an answer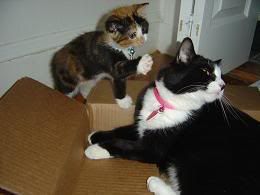 so Roxy says, "Screw this!" and leaves the box, but She-Ra follows and the wrestling starts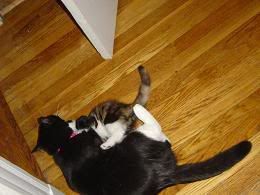 and continues for several minutes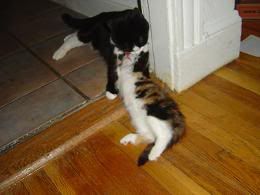 until they're both tired and ready to nap again. But Roxy keeps her eye on She-Ra for a while- she's not ready to relax quite yet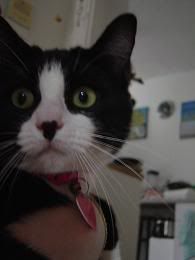 until She-Ra lays down again.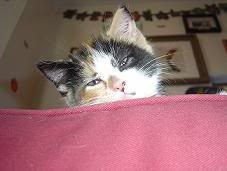 .
I tried to take a picture of Quincy and I, but it didn't work very well. Quincy doesn't look at the camera unless I'm behind it talking to him.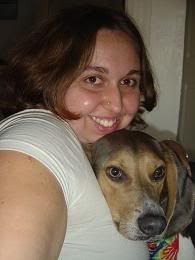 So he posed for another solo shot.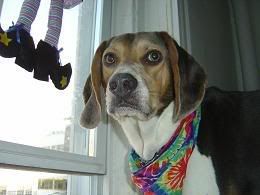 I'll get some pictures of my skeletons tonight when they're glowing and I'll post them tomorrow. We plan to meet my cousin tomorrow and go to a beer tasting at Harpoon's Boston brewery. Yum! I love Harpoon- especially UFO. Extra especially Raspberry UFO! :-)