Sadly, I think that my injury will be the most memorable part of Lobsta Fest 2007- but that's not to say that it wasn't a great party. First, let me talk about the food. Some of the appetizers were especially delicious. My favorites were the Paul Newman Bean salsa, and the water chestnuts wrapped in bacon. Yum! Although on the water chestnuts- I do have to say that it's hard to go wrong if you're wrapping something in bacon. Then for the main course, it consisted of lobster (duh! Lobsta Fest) and corn on the cob. Everything was so delicious! The Cape Codders weren't bad either! :-) My mom just e-mailed me some pictures from the night.
When we arrived, Grampy and Uncle Charles wanted to make an entrence, so they took the motorcycle! They rode the bike right into the back yard!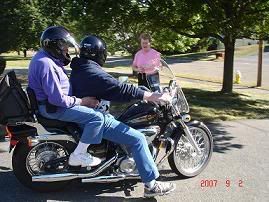 Grammy and Anita look at Anita's garden before the party got rolling.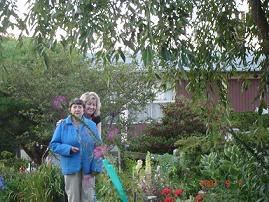 Here are Andrew, Grampy, Grammy, and Anita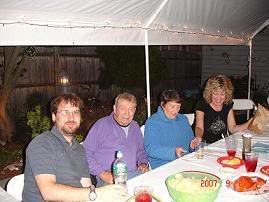 Lori had to work so she got there late. She ate her lobster while Marsha, Charles and Mark relaxed.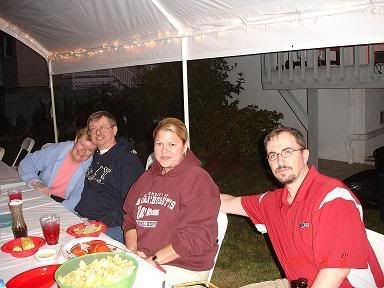 Marsha and Wayne shared a moment of fun.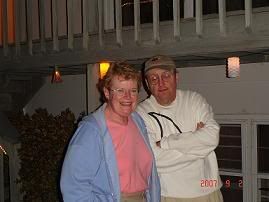 Grampy told Mark some stories.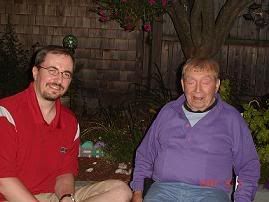 And my mom grabbed a pictures while us girls (Lori, me, Marsha and Anita) relaxed in the kitchen.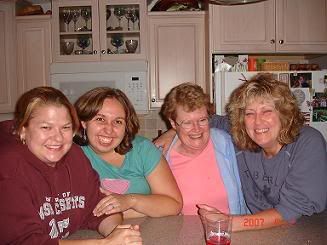 And Lori and I moments before my fall...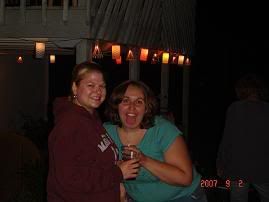 Good Party, Wayne and Anita! Count us in for next year!