After a VERY long ride back from New York (she cried the WHOLE trip!!), we welcomed the newest member of our family yesterday: She-Ra. Actually, we didn't all welcome her. Roxy is still processing her feelings on the new addition. I was hoping that Roxy and She-Ra would run around, play, and sleep in a ball of "cat love" but my dream is not materializing as quickly as I wanted. Whenever Roxy sees She-Ra, she hisses at her. Everyone else, however, couldn't be happier. Andrew, who wasn't gung-ho on getting another cat, is totally in love. Quincy loves to cuddle with her- that is when Roxy isn't looking.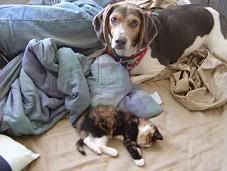 Roxy caught Quincy laying down next to She-Ra this morning, and now Roxy is mad at Quincy (hissing at Quincy whenever he walks near her). As you can see from the above pictures, She-Ra is cute as a button.
So far, she has been sleeping...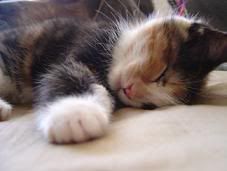 looking out the window (the pets look out the window like it's tv or something!)...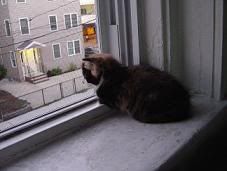 and playing, playing, playing!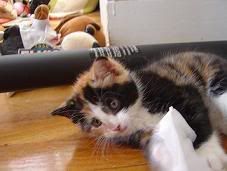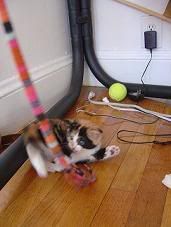 Isn't she the cutest?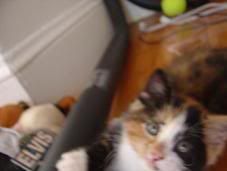 How long do you think until Roxy and She-Ra are friends?