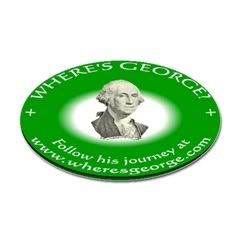 I have this hobby. Whenever I have dollar bills (not just $1's, but also $5's, $10's and $20's- I rarely have anything more than a $20), and I go to one of my favorite websites:
www. wheresgeorge.com
You register your bills into their computer. To register a bill, take any old (or new) bill that you have. For example, I have this $1 bill.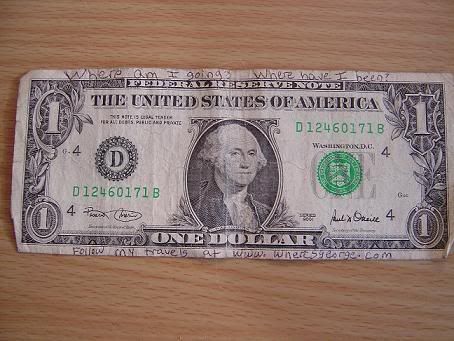 Go to www.wheresgeorge.com. Click on enter a bill. You will need to enter some information found on your bill. First, you will need to enter the amount of your bill. Mine is $1.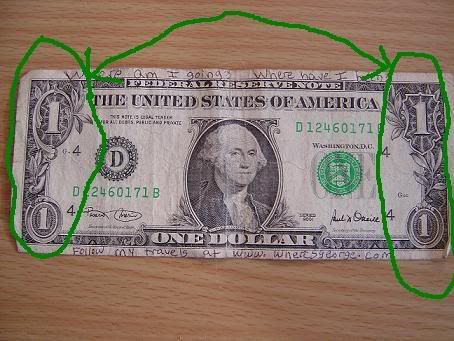 Then you will need to enter the series of the bill. The series is the year it was made, and if there is a letter following that year on your bill. My bill is Series: 2001
Then you will need to enter the serial number. The serial number is a group of letters and numbers that is unique to each bill. My serial number is D12460171B.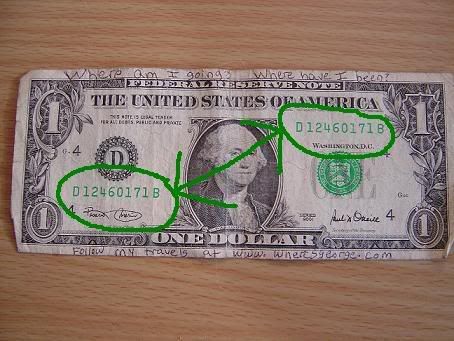 Then you need to put in your zip code, and you can write a little blurb about the condition of your bill or how you obtained the bill, etc.
Then, and this is a VERY important step, you must write on the bill to spread the word about Where's George. You can write something as simple as www.wheresgeorge.com, or you can get a little more fancy. I have 2 phrases thatI tend to use. One phrase is: Where am I going? Where have I been? Follow my travels at www.wheresgeorge.com. The other phrase that I often use is: Ever wonder where all your money goes? Follow my travels at www.wheresgeorge.com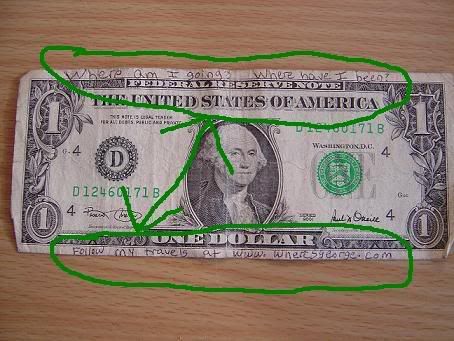 You can make a free account with www.wheresgeorge.com. You don't have to make an account. If you don't make an account, you just register the bill as I explained above. But it is much more fun if you make a free account. When you have an account, you can get e-mail notifications when someone else registers your bill! For example, yesterday, a bill that I registered in May turned up in Connecticut! It took 128 days, 18 hours and 4 minutes for my bill to travel 81 miles! But you must be patient waiting for your bills to turn up- sometimes it can take a long time for anyone to register your bill. But when one of your bills is registered, it is so exciting! Good luck watching your money travel!